The resort, which is on the lookout for enthusiastic elves, Santa-related roles and general customer service entertainers, received a four times higher number of applicants than what would usually be expected.
Ross Partridge, guest experience and entertainment manager said: "Gulliver's Valley is currently closed due to the national restrictions but we are hopeful we will be able to open in time to offer families perfect days out and short breaks in a safe environment this Christmas.
Read More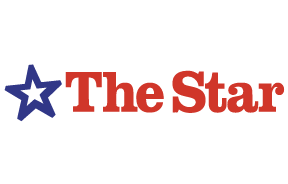 Read More
'We're not going to let Covid ruin our Christmas' – Sheffield suburb plans spectacular show
Ross Partridge, guest experience and entertainment manager at Gulliver's Valley, gets into the festive spirit
"As part of this we are looking to expand our seasonal entertainment team to help us create the first ever festive adventure at Gulliver's Valley and we have a wide range of roles on offer that will bring alive the excitement and wonder of the season.
"We have been taken aback by the interest so far but it does reflect the struggle those working in the entertainment industry are having at the moment with the pandemic really impacting on the hospitality, tourism and performing arts sectors. We've already heard from lots of people coming to the end of their contracts at holiday parks as well as those who would usually be on cruise ships at this time of year.
"We're pleased to be able to offer these opportunities at this time and hope we can reopen as soon as the Government say it is safe to do so."
In these confusing and worrying times, local journalism is more vital than ever. Thanks to everyone who helps us ask the questions that matter by taking out a digital subscription or buying a paper. We stand together. Nancy Fielder, editor.


Source link

2020-11-17 15:18:00