Welcome to Thomas Insights — every day, we publish the latest news and analysis to keep our readers up to date on what's happening in industry. Sign up here to get the day's top stories delivered straight to your inbox.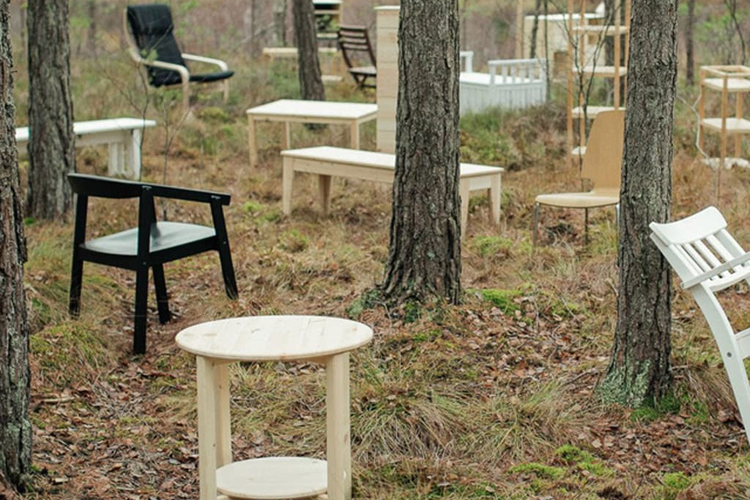 The 2002 IKEA advertisement "Lamp" depicted the sorry tale of an abandoned red lamp.
As a sorrowful background melody plays, a woman is seen unplugging the lamp and removing it from her home before dumping it unceremoniously on the sidewalk alongside the trash bags. In the dark of night, the lamp sits alone in the pouring rain, seemingly bowing its head in sadness. The camera zooms out so the woman can be seen sitting by her window, lit by the warm glow of a new lamp.
A man strides into the shot and blocks the deserted lamp from view. "Many of you feel bad for this lamp," he says in a heavy Swedish accent. "That is because you crazy. It has no feelings! And the new one is much better."
Sixteen years later, IKEA revisited the story with a sequel, "Lamp 2," but this time the company celebrated responsible consumerism. After a little girl happily rescues the lamp from the street and takes it home to her bedroom, the same man fills the screen. "Many of you feel happy for this lamp," he says. "That's not crazy; reusing things is much better."
Giving Furniture a New Life
IKEA's latest initiative is certainly driven by the belief that "reusing things is much better."
The #BuyBackFriday campaign will encourage customers to return their undesired furniture to IKEA stores. The scheme will run between November 24 and December 3 and has been set to correspond with Black Friday — a day when many consumers purchase a lot to take advantage of heavily discounted prices. 
Stefan Vanoverbeke, Deputy Retail Operations Manager, Ingka Group (IKEA's parent company), said: "Rather than buy things you don't need this Black Friday, we want to help customers give their furniture a second life instead of making an impulse buy." 
The company will compensate customers for their returned items with IKEA vouchers worth up to 50% of the original price. Customers simply log the item(s) they would like to return, and bring it back fully assembled to an IKEA returns desk where the final value will be confirmed. Not only is this a smart move by IKEA from a sustainability perspective, but the campaign will see the company take ownership of its products' already thriving second-hand market.
Furniture returned "as new" (i.e. with no scratches or marks) will receive 50% of the original price, "very good items" (i.e. with small scratches) will receive 40%, and "well used" (i.e. with more severe damage) will receive 30%.
IKEA has run several buyback programs in recent years, but the #BuyBackFriday campaign will run at a much larger scale, operating in 27 countries including the UK, Australia, Canada, France, and Japan. IKEA items included in the program range from dressers and bookcases to chairs, cabinets, and dining tables. Any items that cannot be sold again will be recycled or donated to community efforts to help those impacted by COVID-19.
In the long-term, IKEA hopes to establish dedicated areas in all its stores where people can sell back old furniture and purchase refurbished and repaired second-hand items.
"We want to offer customers sustainable solutions for their furniture they no longer need, even if it's served them well over the years," said Vanoverbeke.
Creating a Circular Economy
The #BuyBackFriday campaign stems from the company's long-term commitment to establishing a circular and climate-positive IKEA by 2030. As part of this initiative, all IKEA products will be created from recycled or renewable materials.
Today almost half of total global carbon emissions exist because of the manner in which the world manufactures and consumes products such as furniture. IKEA wants to ensure circular consumption is more accessible and convenient for its customers. Last year, the company repackaged and resold 47 million products, demonstrating that manufacturers can pivot their business model to embrace a circular approach to production.
A circular economy approach sees companies keeping their products and materials in circulation longer to obtain the most value from them. This includes remodeling business processes so that waste is no longer an automatic by-product of a business' day-to-day operations.
This approach holds several benefits including:
Increased cost savings.
More value obtained from raw materials, product components, and resources.
Improved brand reputation, which results in customer loyalty and access to new markets.
Reduced supply-chain risk.
Retention of employees who want to work for organizations that do good.
"The IKEA vision has always been to create a better everyday life for the many people, which right now means making sustainable living easy and affordable for everyone," says Pia Heidenmark Cook, Chief Sustainability Officer, Ingka Group. "Being circular is a good business opportunity as well as a responsibility and the climate crisis requires us all to radically rethink our consumption habits."
Image Credit: Ikea (https://www.ikea.com)
5 Mistakes to Avoid When Organizing Shifts
Next Story »
More from Industry Trends


Source link

2020-11-20 05:03:52