Steph and Ayesha Curry's son, Canon, recently celebrated his third birthday. His parents updated their fans with adorable pictures of the tot looking cute in different outfits. It was lovely!
Stephen "Steph" Curry is popularly known as an American professional basketball player. He enjoys his time on the basketball court, playing alongside his team members for the Golden State Warriors.
Apart from winning the hearts of the public with his immense skills, the 33-year-old is also a proper family man. Steph got married to the beautiful Ayesha Curry on July 30, 2011, and since then, the lovebirds have welcomed three kids together— Riley, Canon, and Ryan.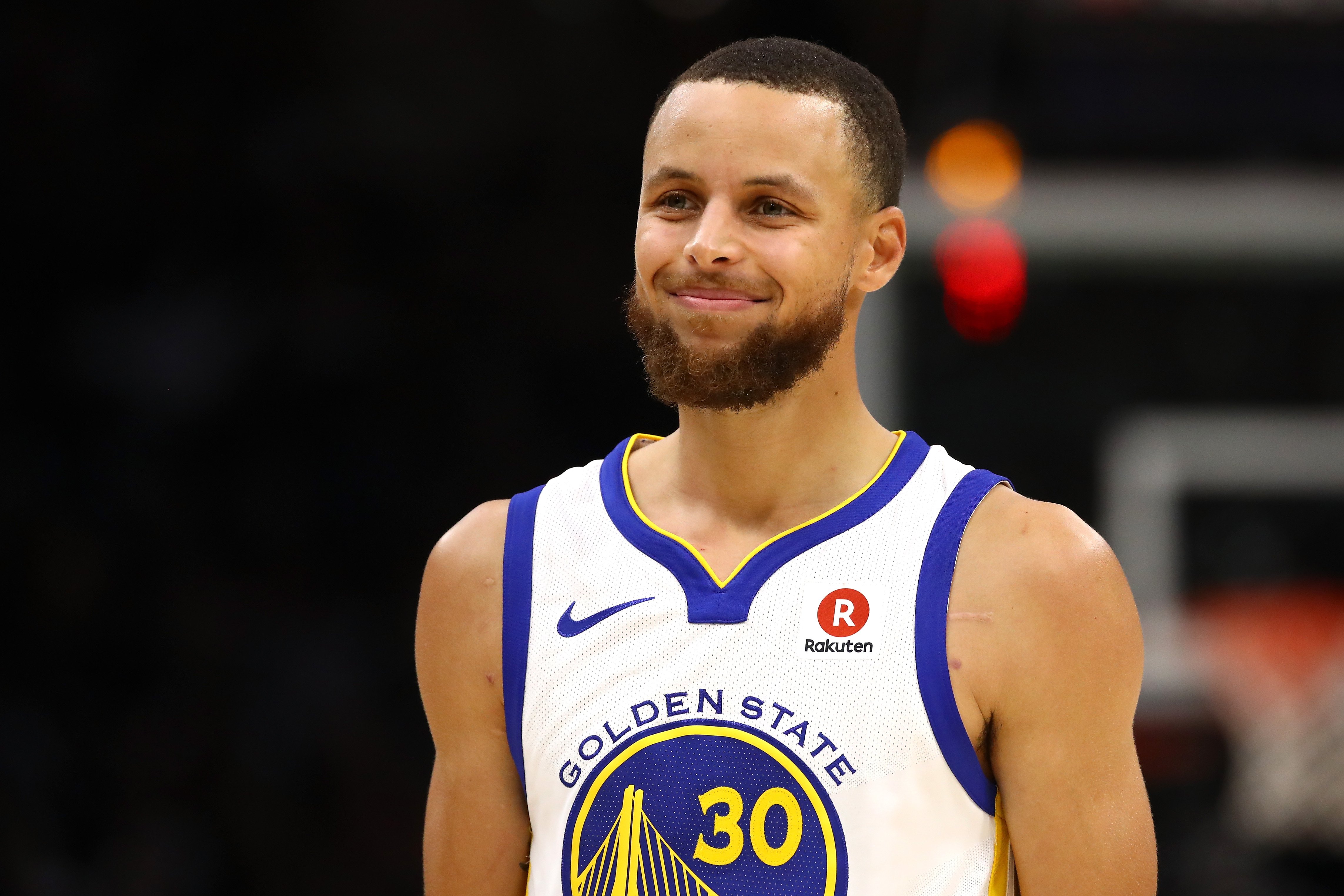 Recently, the couple's third child and only son, Canon, turned three, and it is hard to believe that the tot is growing up so fast! The proud parents took to their Instagram pages to share snapshots of their son while celebrating the special occasion. 
CANON TURNED THREE!
Ayesha shared images of her three-year-old looking adorable in different outfits. In the first slide, Canon donned a green t-shirt, which he paired with black shorts. The toddler finished off his look with a pair of white sneakers.
Other slides showed the little man enjoying the moment and in addition, showed off his elegant fashion style. Although Canon looked dapper in different outfits, all the pictures had one thing in common— the child rocked his blonde hair with class. 
In the caption that accompanied the post, Ayesha admitted she could not believe her baby boy turned three. In describing her son, the cookbook author used superlatives like— kind, sweet, extremely smart, strong-willed, and opinionated. Finally, she wrote, 
"My baby boy is not so baby😭 Canon Curry at the line…he has 3😆🥰😍."
Steph also celebrated his son by sharing an image of a father-son moment they shared with his numerous Instagram lovers. In the post, the basketball star looked like the perfect dad, as he smiled down at his son, who was clad in a white t-shirt with a cat design.
Canon paired his top with gray pants and an adorable smile escaped his lips while he looked up at his father; it was a beautiful sight to behold.
With a touch of beautiful flowers in the background, the picture could not be more adorable! In the caption, Steph explained that his son would forever and always be his guy.
A FATHER AND SON RELATIONSHIP 
It is no surprise that Steph and Canon share an amazing father-son bond. Time and again, the love the three-year-old has for his father has been shared on social media. 
In May, Canon melted hearts when he recreated his father's moves, as they celebrated the Golden State Warriors beating the Memphis Grizzlies.
 A video of the kid performing his dad's celebration moves when Steph "got the bucket" during the game was shared on the NBA star's Instagram page.
Seeing Canon show interest in his father's career could be tagged impressive. Earlier this year, Ayesha shared a photo of her son practicing free throws. Fans and followers of the actress who were intrigued by the sight shared their thoughts.
The majority of them dropped complimentary words, calling Canon a little legend. Others also used the term "like father, like son" to describe the adorable young lad. In another post, the kid was seen trying to dribble like his father while donning an Under Armour shirt.
Although Canon has shown interest in basketball, it is quite surprising to know that he knew nothing of his father's profession until some months back. 
During the Mother's Day episode of "The Ellen DeGeneres Show" on May 7, Ayesha revealed that Canon thought the pro basketballer was a full-time golfer. According to the mother of three, her son had those thoughts because there was no basketball season during the pandemic.
Ayesha relayed that at the time, Canon had just realized that his father and his uncles, Seth Curry and Damion Lee, were basketball players. Many hope to see Canon become an icon, just like his father.




2021-07-06 12:30:00